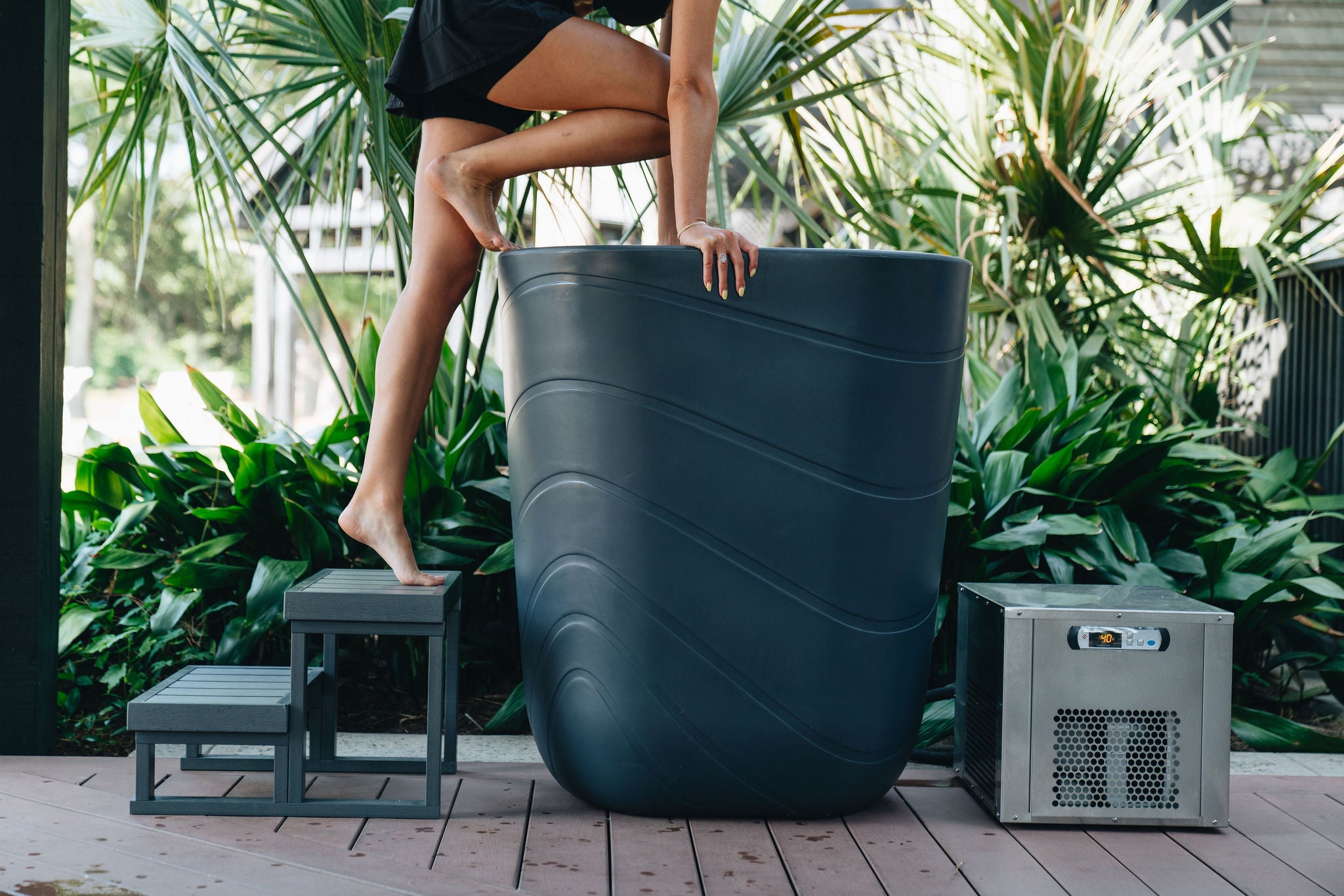 Welcome to Nordic Wave
Our passion is to create high-end, elegant and durable cold plunges. We believe that by combining the best design with purposeful innovation, we can help others experience powerful health transformations.
Don't take our word for it
★★★★★

For optimizing space and keeping to a cleaner aesthetic, the Viking is the way to go.
★★★★★

I had been cold plunging for 6 months before getting my Viking, and it has absolutely elevated the cold plunge experience for me. Easy set up and cleaning, and easily the most stylish tank on the market. I couldn't recommend the Viking enough.
★★★★★

Awesome product!! It's the best way to plunge, trust me trying to lay down in a cold plunge is NOT the way to go. This design is the best .. The ozone sanitizer keeps it clean and ready. This is the right plunge. Also fantastic support!
Elevate Your Health
The Viking
Take a deep breath and feel the wave of cold water immersion in a Nordic Wave Viking.
The insulated foam walls and powerful cooling system means that glacial temperatures can be reached and maintained consistently – perfect for those who prefer an ice-cold plunge experience.
Buy Now
Immersion Optimization
Vertical Cold Plunge
Immerse yourself in the revitalizing embrace of our state-of-the-art cold plunge, carefully engineered to deliver a breathtaking experience from top to bottom.
Our vertically optimized design allows for a quick dip or a deep plunge, ensuring that every inch of your body is enveloped in the exhilarating chill.
Ozone & Filtration Included
Iceless Chilling
Chilled to perfection with a powerful 3/4HP chiller, the Viking delivers an invigorating and revitalizing experience like no other.
Immerse yourself in invigorating coldness, courtesy of our cutting-edge chiller technology with ozone therapy and filtration included.
Elevate Your space
Aesthetic Design
Experience the perfect blend of form and function with our aesthetic Viking Cold Plunge.
Whether you're looking to recover from an intense workout or simply seeking a refreshing escape from the stresses of daily life, the Viking has got you covered.