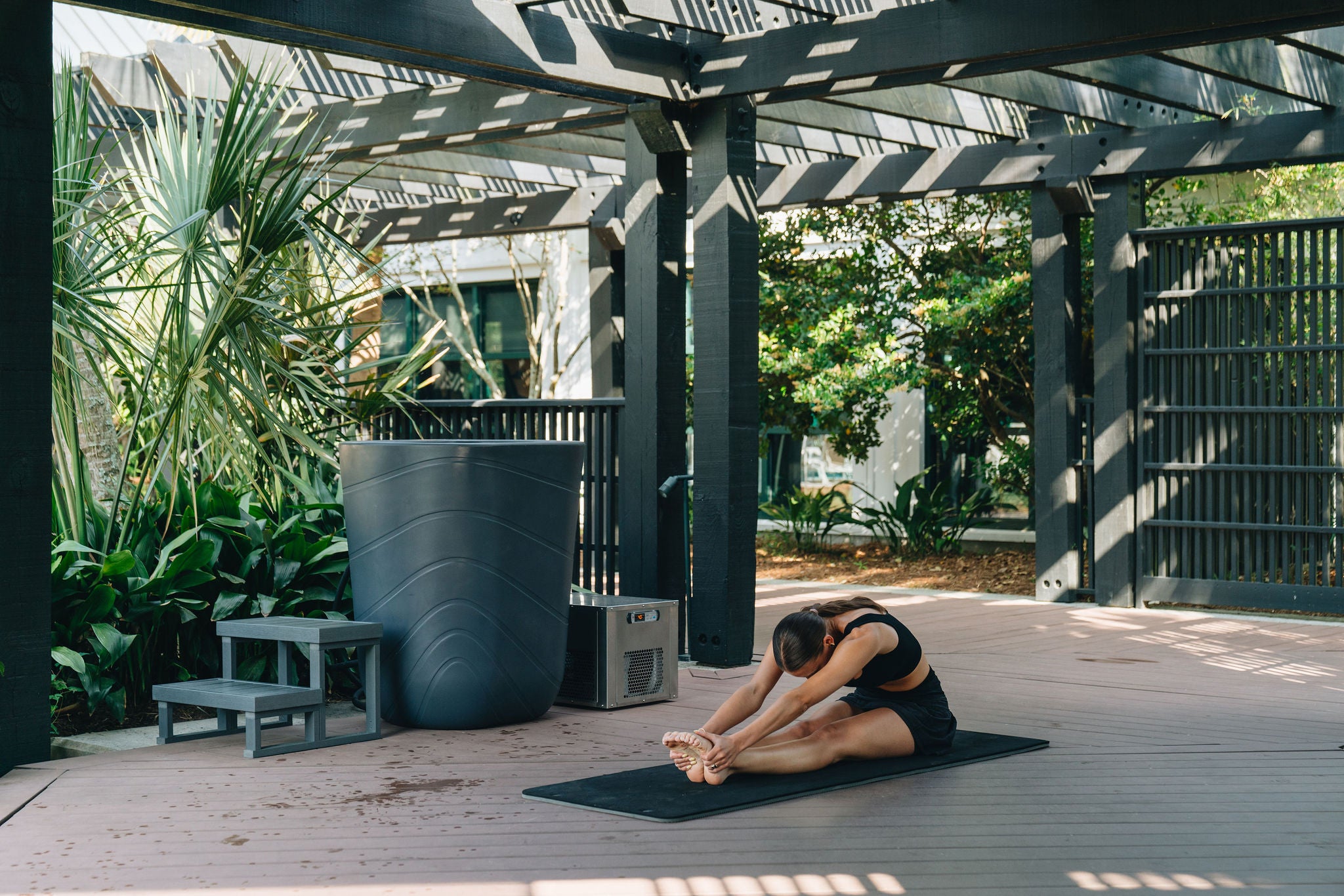 Viking Features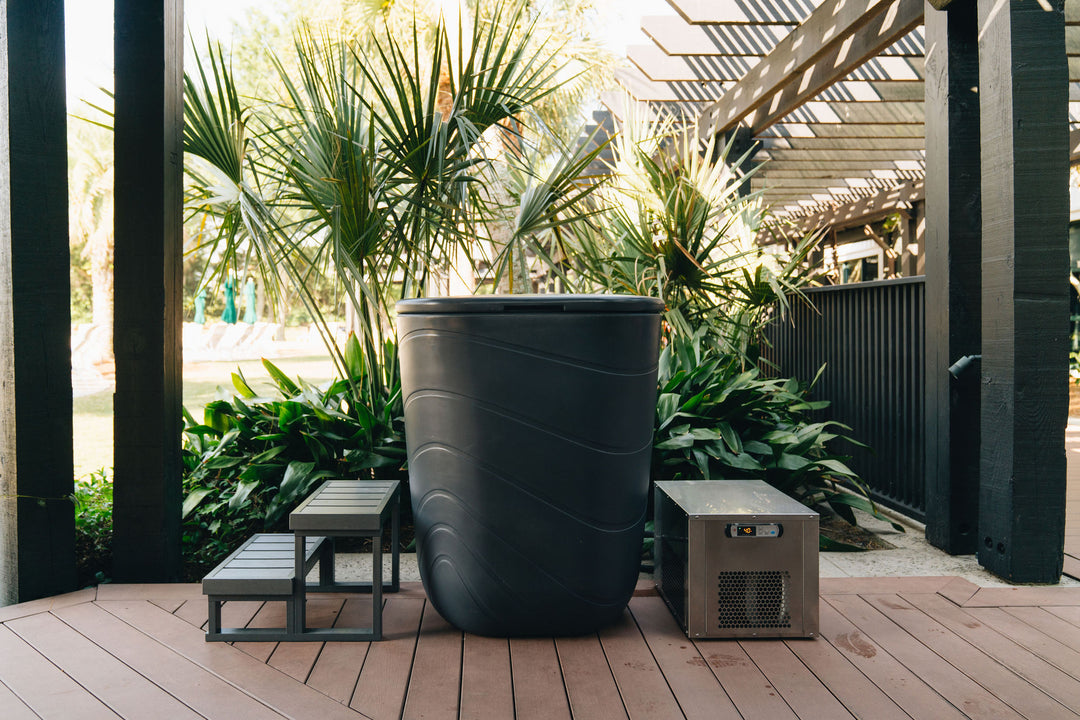 Vertical Plunge
The Viking strikes the perfect balance between space optimization and your well-being, making it the ultimate choice for those who value both their space and their health.
Powerful Chilling
We take hygiene seriously, which is why our water undergoes a rigorous multi-stage process that includes cutting-edge ozone therapy and advanced filtration.
Aesthetic Design
Combining form and function, the Viking Cold Plunge boasts streamlined aesthetics that elevate the visual appeal of any space.
Quick Drain
The specialized drain valve enables you to effortlessly connect a garden hose for drainage anywhere, eliminating the need to untangle or disconnect other hoses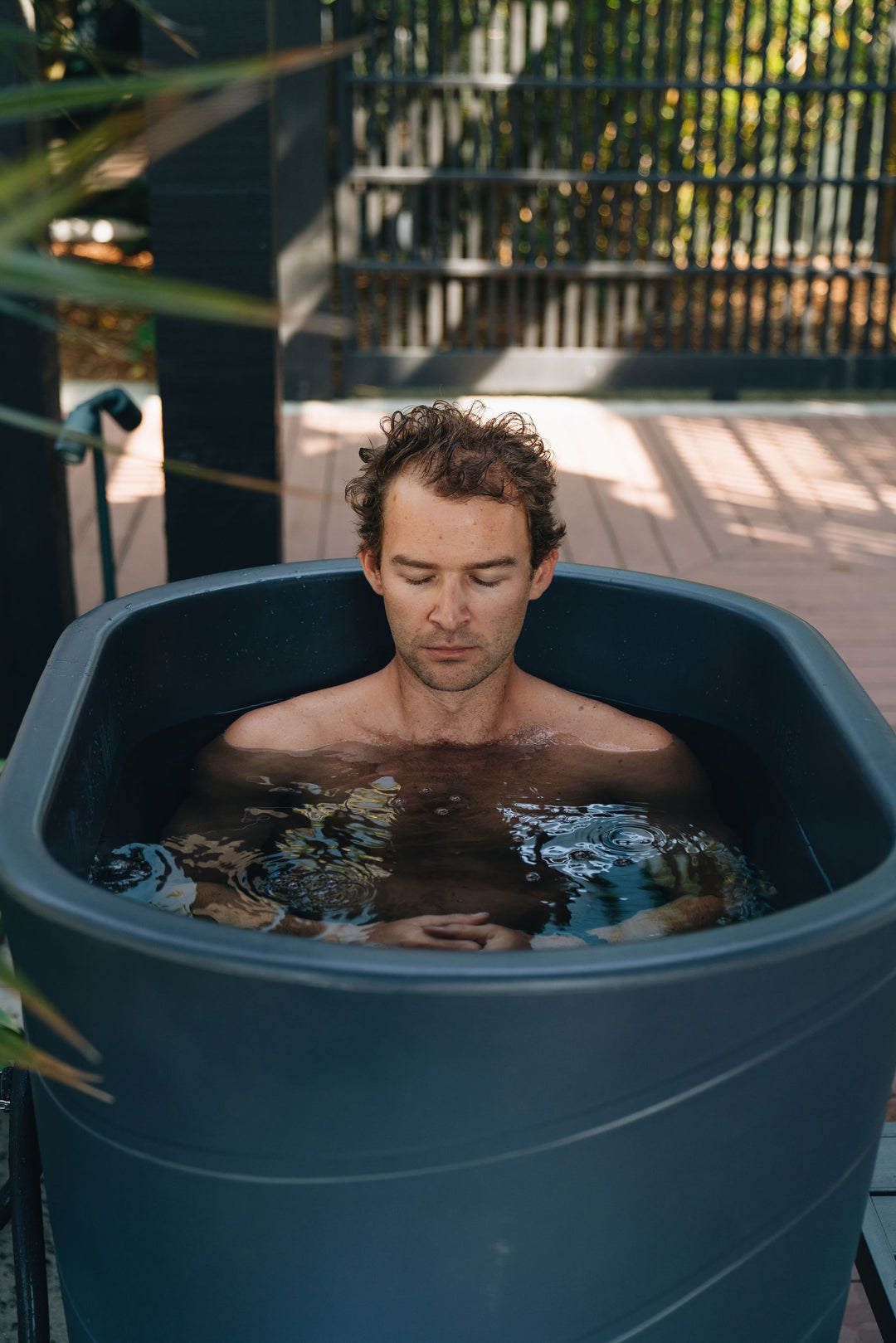 Optimized Shape
A rounded tub provides an exceptionally immersive cold plunge experience by seamlessly conforming to the natural curves of your body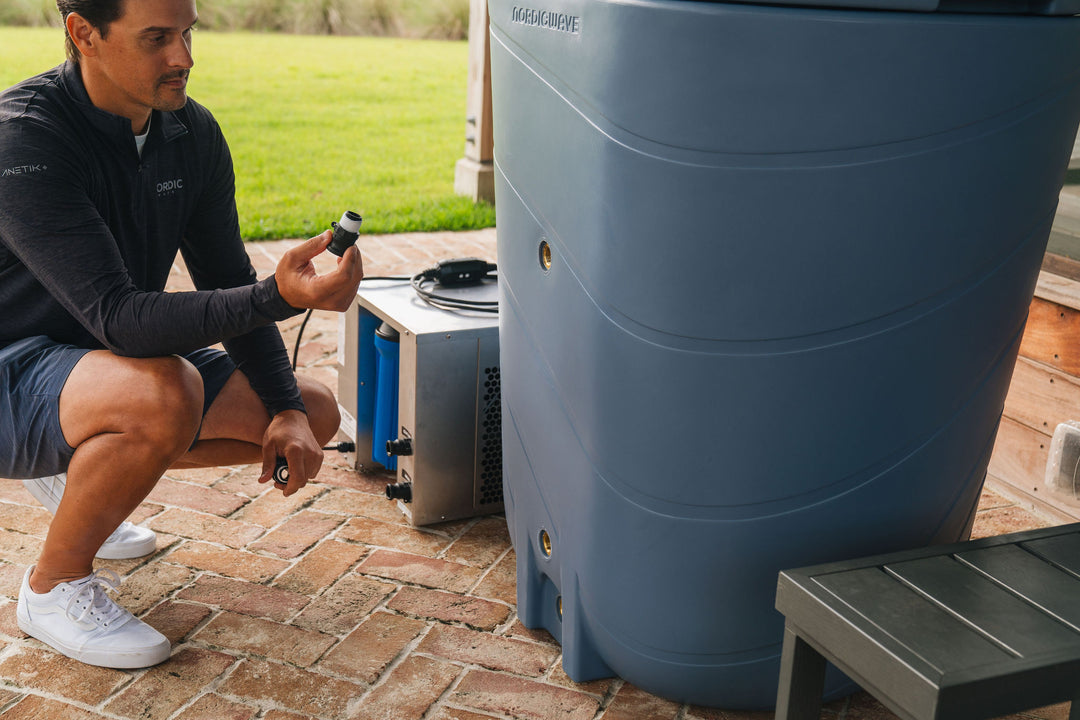 Easy Set Up
Experience hassle-free convenience with its easy set-up feature, ensuring a swift and straightforward process from unboxing to enjoyment
Yes, you can! When the temperature reaches below freezing, we recommend unplugging or turning the chiller off to protect the chiller from any elements. The insulated walls will prevent the water from completely freezing, but your water will not have the regular chiller functionalities (ozone therapy, filtration, chilling).
Yes, there is plenty of room to accommodate most heights.
The inside of The Viking has no steps or seat. The buoyancy of the water allows you to sit in comfortable squatted position without putting any pressure on your joints. Your body will naturally find this position.
Yes, the chiller can be plugged into a standard wall outlet (120V).
In the right conditions, the Viking can drop into the high 30's..
It is recommended replacing them once a month
Nordic Wave covers the cost of shipping the Viking to you, but we do not cover the cost of returning the Viking. Returning the Viking has a flat rate of $500.
Still have questions? Please send us an email at sales@thenordicwave.com or give us a call at 854-458-7026. 8:30AM - 5:30PM EST
Power of Breathwork
Immerse yourself in the boundless potential of breathwork and uncover the ways in which altering your breath can elevate your cold plunge journey.
Learn about the three phases of a cold plunge and how to utilize your breath to maximize your plunge.